"Let's face it: if you and I have the same capabilities, the same energy, the same staff, if the only thing that's different between you and me is the products we can get, and I can get a better product than you, I'm going to be a better chef." -Thomas Keller
Article and photos by Fitz/ lead illustration by Angelina Maureen
I live in a time locally in which it's debatable how many self proclaimed Farm to Fork practicing restaurants substantially operate from that ethos or just pay it lip service. Therefore, initiating this open ended series highlighting local dishes with 50% or more components sourced from local or semi-local farms seemed a good use of my time. Not surprisingly, I found memorable and ultra fresh dishes you too can have locally.
1) 1608 Crafthouse- Lamb Curry Burger
The Border Springs Farm lamb from Patrick Springs VA, loved by Husk Executive Chef Sean Brock mind you, is just the beginning of this local gem by Chef Kevin Sharkey. There's Everling Coastal Farm pea greens and even Dave & Dee's mushrooms rendered down in Smartmouth's Cowcatcher Stout at play! As Sharkey put it, "You're looking at my retirement here" -referring to his restaurant. "I'm always looking for the freshest ingredients to cook with." This burger, originally created for the James Beard Better Burger Project, and now a full time item on the 1608 menu, is a great example of what a passionate chef can do with fresh components.   
2) Commune- Cubano Style Grilled Cheese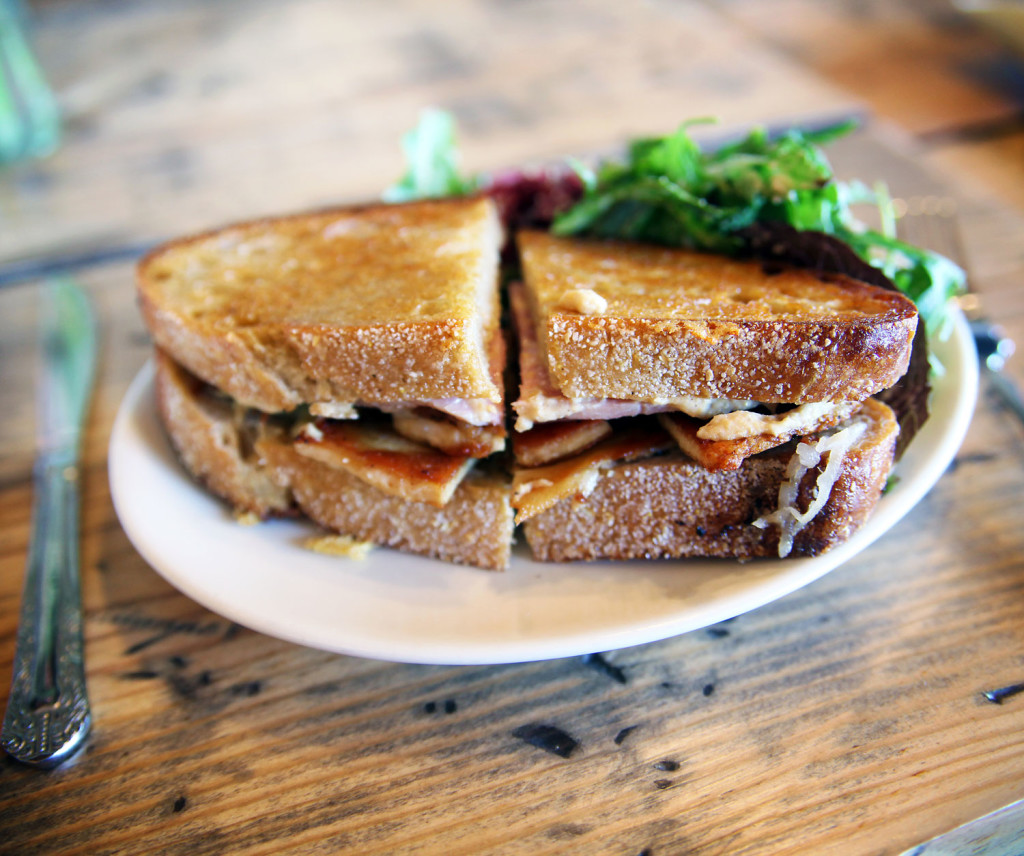 From pork shoulder by Autumn Olive Farm in Waynesboro Virginia, to swiss cheese from Mountain View Farm in Fairfield Virginia, topped with pickled veggies straight out the Commune garden- all on house made bread- one would be hard pressed to find a fresher sandwich locally! Commune is very new but without question the most self sustaining restaurant in Hampton Roads. Owner Kevin Jamison, though quick to divert attention from himself, deserves praise for demonstrating what can be accomplished from local sourcing in our area.
——————————————————————————————————-
——————————————————————————————————-   
3) Simple Eats- Spring Salad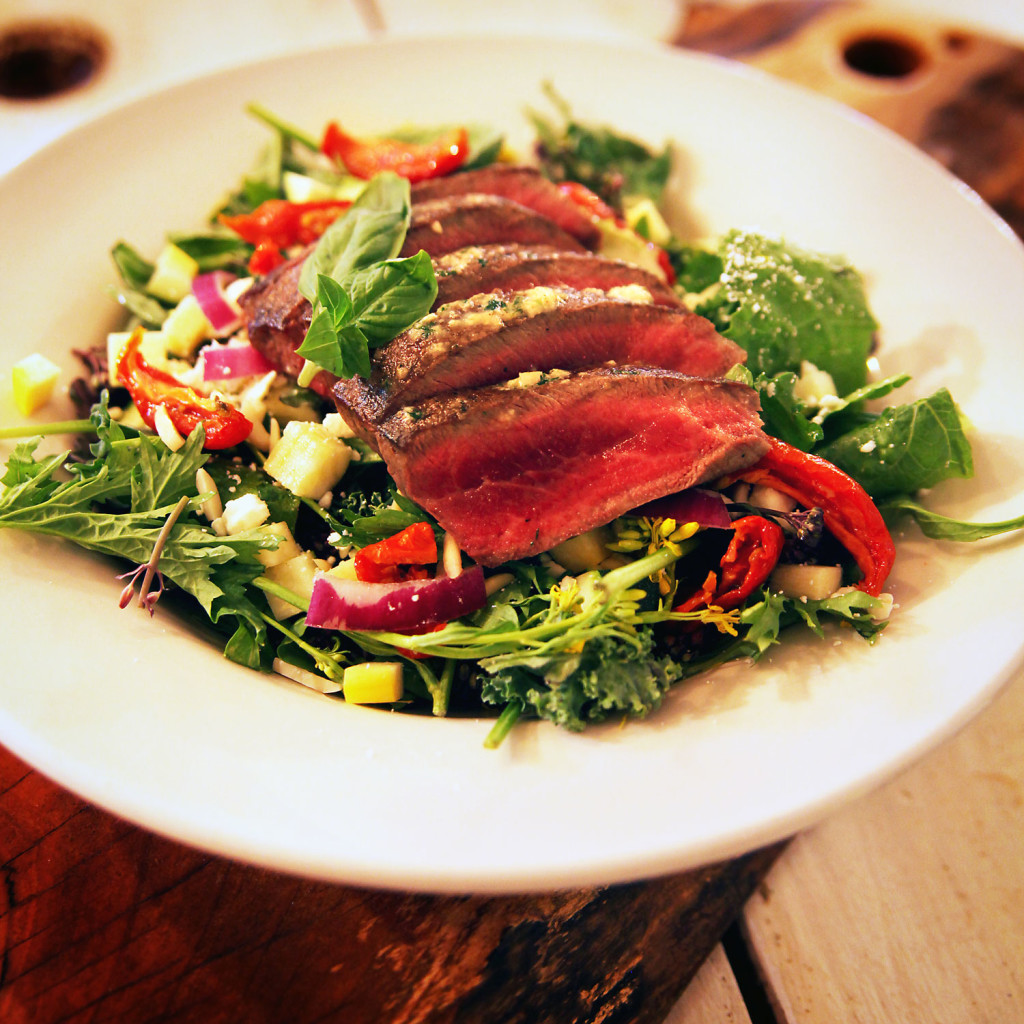 Mattawoman Creek Farm's greens from Eastville VA are all up in this bold tasting salad that for me rivals LeGrand Kitchen's (Norfolk) and Commune's (VB) much loved salads. The purple broccoli, red Russian kale, green curly kale and romaine lettuce come drizzled with a house made vinaigrette and topped with beets, feta and nuts. With the option to add Mills Family Farms steak, yeah, call me Bugs! For owners Sandy and Eddie Schmidtmann, sourcing local as often as possible is a, "No Brainer!" It was encouraging to hear of Eddie involving his son locally in scouting out local farmers markets for fresh greens to include in the Simple Eats menu. If you want seriously fresh plates with multiple components sourced local, this is your place.
4) The Stockpot- Corned Beef Hash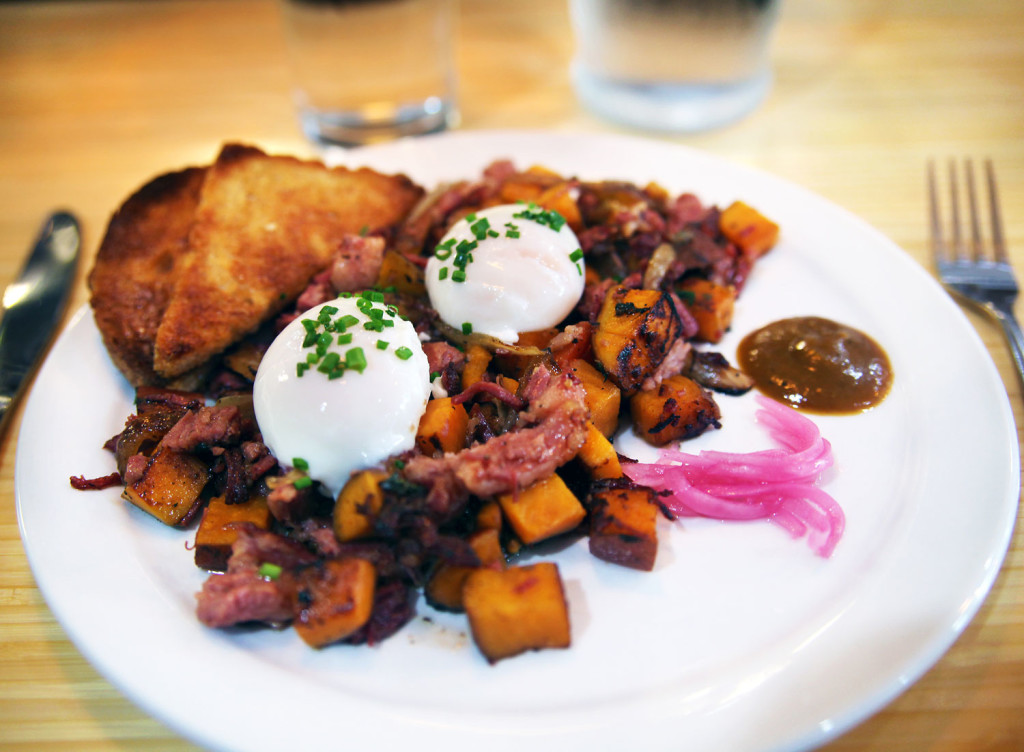 With house made corned beef, sweet potatoes from Cromwell Farm in Pungo, poached eggs through Dave & Dee's via McDonald's Farm and Bakehouse at Chelsea's bread to boot, if you touch my plate you'll lose your fingers! Co-Owner Anne Galante made sure to explain that her restaurant's identity is not based on being Farm to Table, but without question several of her plates include components that are sourced locally. Pair that with her low and slow from scratch cooking- this without question being part of Stockpots identity- and you're in for a true treat when you get breakfast or lunch cooked by her.
——————————————————————————————————-
——————————————————————————————————–     
5) Press 626- Spring Lamb Chops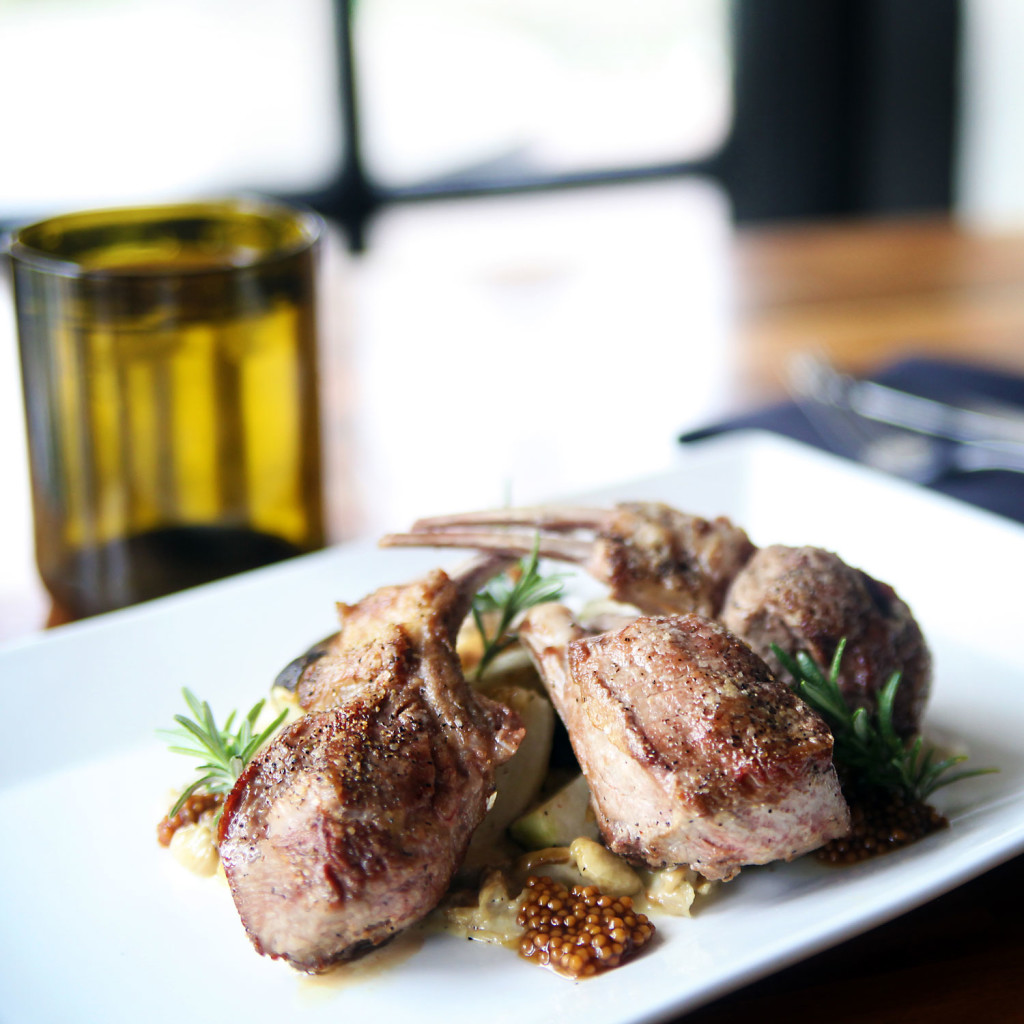 This list just simply would not be complete without some Brothers Farm love. Here, new Press 626 Executive Chef, David Hannah, utilizes the Elizabeth City farm's radishes and turnips along with Dave & Dee's oyster mushrooms to take this lamb dish to a whole new level! As with many of the best chefs working in Hampton Roads, you'll often find Hannah at Farmers markets on days off from the restaurant. It will be interesting to see where the Press 626 menu goes to in terms of local sourcing as Hannah puts his imprint on it.
Check back in June for more Local Farm Food Finds as we continue to highlight great dishes in Hampton Roads locally sourced by some of our best chefs.
To learn more about some of our local and semi local farms visit the links below
For more on the restaurants and chefs highlighted visit the links below